MAMA KIN SPENDER PRESENTS
A weekend of singing together in the key of life

24 - 26 November 2023
This is Choir Camp, a weekend jamboree, Mama Kin Spender style, held in the beautiful surrounds of Eastern Maar Kirrae Whurrung (Princetown), along the coastline of The Great Ocean Road, Victoria.

A carefully curated weekend of workshops and fireside singalongs featuring our favourite choir leaders, with some optional somatic practices and dance sessions thrown in for good measure, because… LIFE!!! Fully catered with yummy food and most importantly, the chance to all be together for AN. ENTIRE. WEEKEND……BLISS!

What's included
All workshop sessions, accommodation and delicious food is included across the full weekend, from when you arrive on Friday to when you depart on Sunday afternoon.

What will we do
Small and large workshop sessions with your hosts, singing together around the fire, breathwork, dance and movement sessions, time to relax and get to know other participants and share meals together as a big group.

Who is this for
Anyone and everyone - if you love to sing you are welcome.
TICKET SALES ARE NOW CLOSED FOR 2023



When we sing together, we remember the most important thing of all: that we belong to each other.
In a rapidly changing world, amid an epidemic of loneliness, more than ever we need to seek the places of deepest joy and playful connection to ourselves and others. Singing together is the chance to dwell in a sublime melody, connected in resonance and bonded by harmony. Is there any better feeling? Really, is there any more wholesome fun?



Since the release of Golden Magnetic we've worked with countless local choirs across the touring trail and been welcomed into many tight-knit collectives. Having met so many kindred souls, we've uncovered a rich community of heart-driven folk and fellow lovers of song.
Along the way, a dream emerged. A vision to converge these streams into one river of song, intimate festival style. To gather the sparks, lit with choirs near and far, and to open the experience to others. To light up a little Choir Fire.

Finally, this vision is coming true.
It's time to come together and shake loose!

Fly solo and make new connections, come with your choir buddies, or bring a friend. You don't need to be in a choir to come sit by this fire. Learn some new stuff, forget some old stuff, remember some things you didn't know you knew!
Come and sing yourself warm by the light of the choir.
Your weekend hosts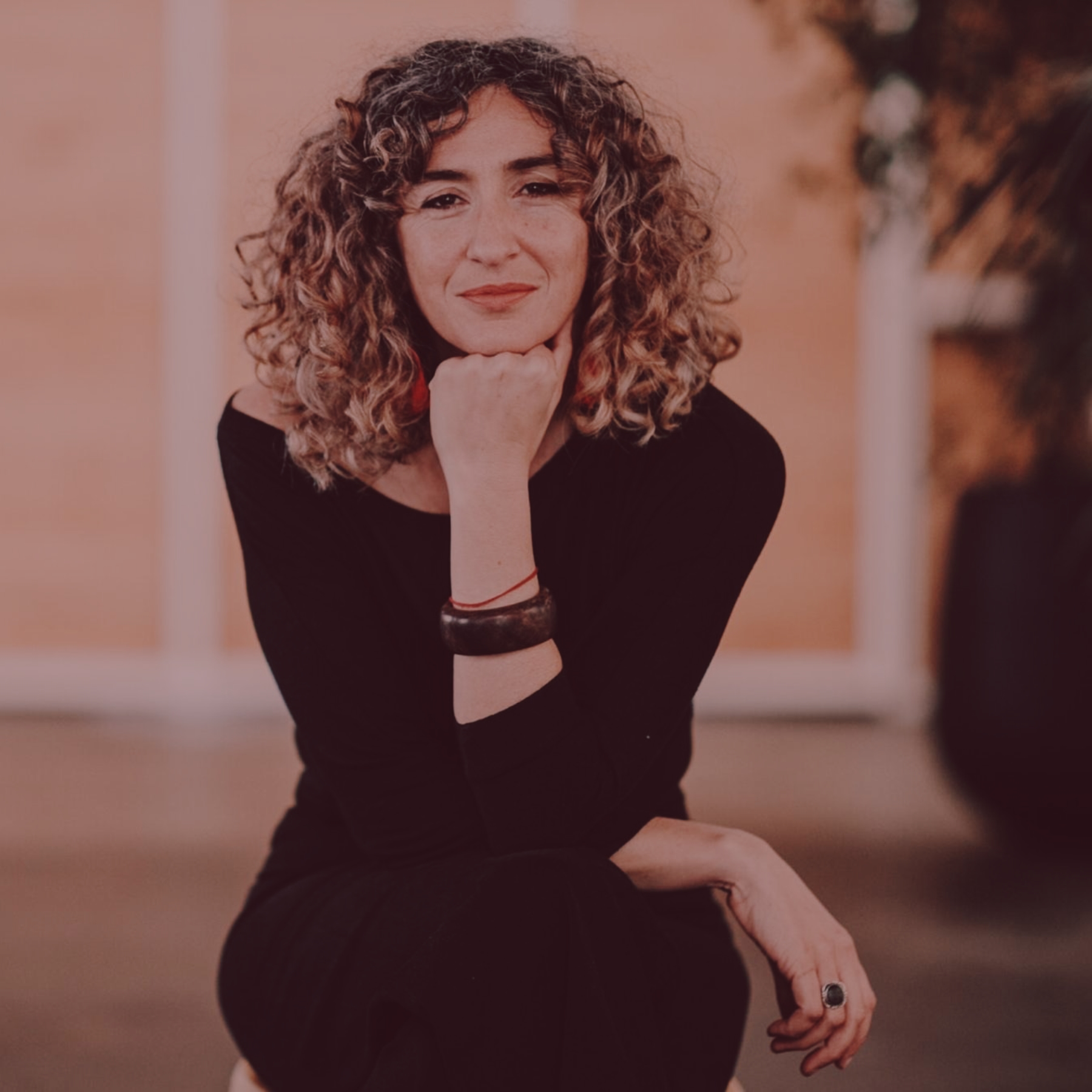 DANIELLE CARUANA
Mama Kin, Mama Kin Spender
Danielle is a storyteller, mischief maker and word nerd who taps the human condition with equal parts ferocity and vulnerability. An esteemed ARIA nominated and WAM award winning songwriter, she has toured extensively nationally & internationally captivating audiences with her distinct blend of storytelling, vulnerability, humour and songs. Danielle has a knack for establishing instant and intimate connections.
DINGO SPENDER
Spender, Mama Kin Spender
Dingo is an ARIA nominated, WAM award winning multi-instrumentalist musician, composer and producer. He has toured intertnationally and natioanly with a variety of different projects and styles. Dingo is also an accredited Pranayama breathwork facilitator. He also facilitaites and leads the Wildman Choir, a community choir for people identifying as men to gather in circle, and build connections.
VIRGINIA BOTT
Mama Kin Spender, First Chorus Band of Singers
Virginia is resident Choir Director and Arranger for Mama Kin Spender as well as First Chorus Band of Singers, a choir who has collaborated with artists of various mediums over the past 15 years. She's directed children's choirs, led mass choir projects and mentored others. She uses music, relational poetics and a somatic lens in service of people having direct access to themselves, the moment and the larger field of awareness.
STACIA GONINON
Mama Kin Spender

Stacia brings decades of experience in the music and creative industries. Stacia's experience is broad and underpinned by creating support structure for creatives to do what they do best. Creative direction is at the heart of what Stacia brings to all of her work, it is inherent in her nature to intentionally bring the highest level of aesthetic pleasure to all that she touches.
SUE JOHNSON
Trolls, Pagan Angels, Women Of Love & Fury, Living Out Loud
Sue Johnson is a prolific composer of original Australian vocal music; joyful, innovative and nourishing songs cherished by singers and audiences world wide, including USA all state chorus'. Sue lectured in improvisation at the VCA for over a decade, co-founded vocal group Coco's Lunch, directs four choirs Trolls, Pagan Angels Women Of Love & Fury (WOLF) & Living Out Loud.
JORDAN ANTHONY
WAAPA Gospel Choir
Jordan is a renowned international singer/songwriter and voice teacher. With a soulful voice and extensive collaborations with acclaimed musicians and orchestras, he captivates audiences with his R&B, Soul inspired performances. As a leading member of the WAAPA Gospel and Contemporary Choir Jordan brings a wealth of feel good Gospel experience and methodology.
CLAUDIA SANGIORGI DALIMORE
Booty and the Beats
Claudia's brings her infectious enthusiasm for dance wherever she goes. Influenced by a variety of dance styles ranging from Dancehall and Street dances to traditional African, Bellydance and Latin styles. Mix all of this with an abundant joy for sharing dance to see Claudia's true colours shine.
Location



The event will be held at Kangaroobie, a contemporary, purpose-built camp catering for large groups, located on Old Ocean Road in Eastern Maar Kirrae Whurrung (Princetown), Victoria. There are acres of beautiful, lush fields to relax in and enjoy the stunning views of the iconic Shipwreck Coast looking towards the Twelve Apostles. Kangaroobie sits above the Gellibrand River and has commanding 360° views of farmland, the coast, the river and wetlands.
Accomodation

OPTION ONE DORM ACCCOMDATION
You can opt to stay in the dorm rooms provided (included in your ticket price). You will need to bring your own sheets, blankets/sleeping bag and pillow.


---

OPTION TWO SELF CAMP
You can self camp on site (included in your ticket price) you must bring all your own camping equipment.

---

OPTION THREE GLAMPING
You can opt to add on a Glamping package for an extra fee, this fee will be additional to your ticket price. Glamping tents will be provided by Swell Shelters. All glamping tents are equipped with beds and bedding. The glamping option can be twin share, or can sleep up to 5 people. PLEASE REGISTER YOUR INTEREST FOR GLAMPING WHEN YOU PURCHASE YOUR TICKET or email stacia@mamakinspender.love for any queries.

Please note: All bathrooms will be shared.
Meals
We look forward to serving delicious, hearty, vegetarian food, carefully crafted by Pearl of the Quarter.

We request that you notify us of any food allergies; however, we cannot guarantee to cater for all allergies and intolerances.

'All meals included' means: Breakfast, Morning tea, Lunch, Afternoon tea and Dinner. Alcohol is not provided in the ticket price but will be available (no BYO, but there will be a basic bar and cafe on site).